| | | |
| --- | --- | --- |
| | Michael Hooker Microscopy Facility (MHMF.ORG) | |
Volocity - 3D & Time Lapse Viewing, Analysis, Quantitation, Tracking and Deconvolution
Note: This information page is available on line at: http://microscopy.unc.edu/Volocity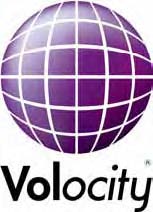 What is Volocity:
Volocity (Perkin Elmer/formerly Improvision) is a 3D and time lapse (4D) imaging program for:
Volume visualization - volume rendered, ray tracing, orthogonal views, maximum projection, stereo, VR
3-D/4-D Image processing
Analysis
Object measurement
Tracking (including 3-D)
Co-localization analysis in 2-D or 3-D
Deconvolution - blind or measured point spread function for confocal or widefield microscopes
Stack realignment
It can use data from diverse sources such as confocal microscopes & widefield microscopes. Volocity can easily import z-series &/or time lapse image sequences with from the Zeiss 510/7x0 or Leica SP2/SP5/SP8 or Olympus FV1000 or Biorad or Perkin Elmer confocal programs with meta data, C-Imaging data, as well as .tif and other image format image series.
Where can it be Used:
Volocity is installed on the image processing workstations in the Michael Hooker Microscopy Facility:
Who Can Use Volocity:
Users will need to arrange to have access to this software from facility personnel before being able to use the license server. Most users will use their MHmicroscopy user name and password, which must be activated for use with Volocity by facility personnel and is easily and quickly done. If you do not have an MHmicroscopy account please fill out this New User Information form and then contact Michael or Neal. Visualization and Quantification and Restoration (deconvolution) licenses will cost $3.00, $5.00 & $6.50 per hour for 1, 2 & 3 modules respectively. Much analysis done only requires one license and not two or all three. The Volocity LE viewer and image database organizer is free, but an activated account and connection to the licence server is required.
License Availability:
Volocity module licenses are available individually on a first come first served basis to users with Volocity activated MHmicroscopy accounts. Licenses availability is shown at: http://minsky.med.unc.edu:15003 (or http://152.19.58.205:15003)
Getting your MHmicroscopy account activated or a new account for using the Volocity License server:
Contact Michael or Neal
Available Modules (please choose selected modules carefully in order to have the desired features available):
Combined Modules
For (LE) light version only instant access username=guest password=Volocity(LE). Please contact facility personnel and obtain a permanent account.
Volocity uses an on line license server to assign a user license instance to run the program. See section 1. below.
Users who have not used Volocity via the license server should contact facility personnel to obtain an account (Michael is happy to respond to after hours requests, if available) or have their MHmicroscopy account enabled for access to the Volocity license server.
Perkin Elmer/Improvision (Volocity) Technical Support Desk 866-310-0932 (781-402-0134 781-402-0251 fax )
Volocity's latest available manual:

Dec 2009 version 5.3 manual:
Sep 2011 version 6 manual
From Perkin Elmer/Improvision/Volocity web site :

\\Schott - Volocity v6 (64 bit) Windows 7 (64-bit) dual CPU, 8 GByte RAM, ATI Radeon 5700 with1 GB RAM.
\\Brewster - Volocity v6 (64bit) Windows 7 (64-bit) quad CPU, 16 GByte RAM, Video nVidia 8600 + 640 MB+shared RAM
\\Nomarski - Volocity v6 (32-bit). WindowsXP with 3.4 GByte RAM
1. Using Volocity
1.1 Connecting to the license server:

Start Volocity
If the "Connect to the license server at" shows minsky.med.unc.edu or 152.19.58.205 then enter your MHMF user account name and password
Note: Change Password button will only work to change your password when on campus or using an off campus computer connected to UNC via VPN. An Onyen account is required to use UNC's VPN.
And choose an appropriate configuration - Generally Vis or Vis+Quant or Vis+Restoration or Vis+Quant+Rest (Restoration=deconvolution)

| | | |
| --- | --- | --- |
| 3D Visualization | or | Acquisition (Pathology Department only) |

If your password is expired you will get this message. Expired passwords can be change at almost any Windows computer on campus. (Note the Change Password button does not work due to heightened server security)

If the server is not listed as minsky.med.unc.edu or 152.19.58.205 then press the ESC key and press the Server button
Enter minsky.med.unc.edu or 152.19.58.205 and port 15002 (not port 15003 which is the availability status web page)

Skip downloading any new software and just push the Continue button
Volocity should run if a license is available

If you get this invalid password screen then either the user name or password provided are incorrect or your password has expired

To determine if your password has expired:

1.2 Opening/Creating a Volocity Image Library:

Loading Images | Displaying orthogonal view | Rendering | Creating a movie sequence

1.4 Viewing Modes

1.5 Enhancements/Filtering

1.6 Selections/cropping
2. Access to Volocity (Accounts)
Please contact MHMF personnel in order to setup an account or have your existing MHmicroscopy account enabled for Volocity on the minsky.med.unc.edu:15002 license server.
3. Links:
---

Copyright 2001-2014 Dr. M. Chua, Program in Molecular Biology & Biotechnology, School of Medicine, University of North Carolina, Chapel Hill, NC 27599

Go Back
Booking Resources

Questions/comments/problems:

Michael Chua

---
| | |
| --- | --- |
| | Last Updated: 2014-05-15 |
---